2020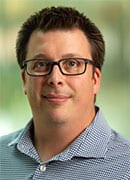 Tim Grant, a pioneer in cryo-electron microscopy, joins the Morgridge Virology Theme as an investigator.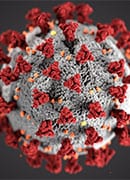 Amidst the upheaval from the COVID-19 pandemic, more than a half-dozen Morgridge scientists apply their technology and expertise to novel studies of the coronavirus.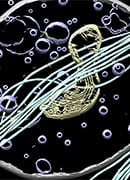 Morgridge joins forces with UW-Madison to bring one of the most essential tools of biology research — cryo-electron microscopy, or cryo-EM — to Wisconsin.
2019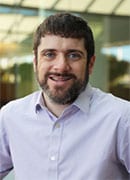 High-throughput computing expert Brian Bockelman joins Morgridge as an investigator in the Research Computing theme.
2018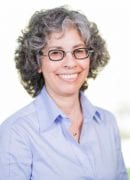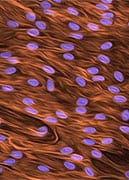 Morgridge and UW-Madison celebrated the 20th anniversary of Morgridge investigator James Thomson's achievement to isolate and propogate human embryonic stem cells — the building blocks of human life.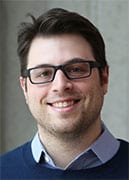 Jason Cantor, who develops better in vitro environments for studying cell biology, joins the Morgridge Metabolism Theme as a principal investigator.
2017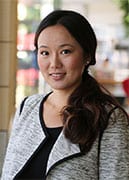 Jing Fan, an expert on cancer metabolism, joins the Morgridge Metabolism Theme as a principal investigator.
2016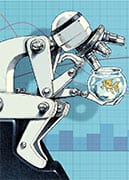 The new multi-scale imaging focus in medical engineering attracts two major new talents: Jan Huisken (from Max Planck in Germany) and Melissa Skala (from Vanderbilt).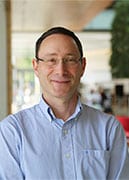 The renowned regenerative biology lab led by stem cell pioneer James Thomson lands another star: Phil Newmark, a Howard Hughes Medical Institute fellow from the University of Illinois.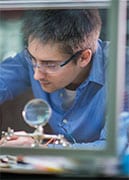 Three medical engineering spinoff companies — AstoCT, Linectra, Xemex — are named top 12 finalists in the 2016 Governor's Business Plan competition, from more than 200 competitors.
2015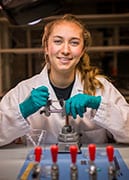 The BerbeeWalsh Prototype Pathway debuts, connecting UW Health doctors with student engineers in the Morgridge Fab Lab to brainstorm and build real-world medical technology solutions.
UW biochemist and mitochondria expert Dave Pagliarini is selected to lead the Morgridge Metabolism Initiative.
2014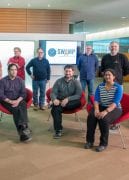 The SWAMP formally launches, offering a free, powerful resource to help developers eliminate software vulnerabilities.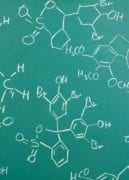 Morgridge launches a new focus area in metabolism, a research field with enormous potential to treat or reverse a broad spectrum of human diseases.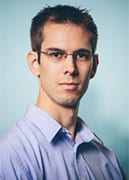 Anthony Gitter, from the Massachusetts Institute of Technology, joins the Morgridge Virology Focus Area, specializing in developing algorithms to study human disease.
2013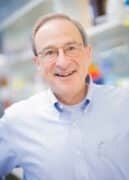 Dr. Brad Schwartz joins the Morgridge Institute as its second chief executive officer, succeeding Sangtae Kim and Jim Dahlberg, who served as interim CEO in 2012.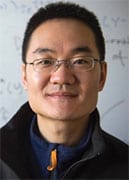 Statistician Ming Yuan, from Georgia Tech, joins the Morgridge Institute's Virology Focus Area, specializing in computational biology approaches related to human health.
2012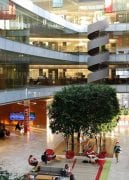 R&D Magazine names the Discovery building the 'Laboratory of the Year' for its boundary-pushing ideas in research space and efficiency.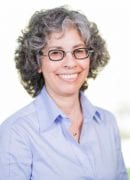 Pilar Ossorio, professor of law and bioethics at UW–Madison, is selected as the inaugural Bioethics Scholar-in-Residence.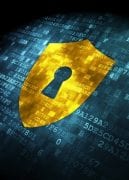 Morgridge lands the $25 million Software Assurance Marketplace (SWAMP), an advanced research lab designed to protect the software that drives everyday life.
2011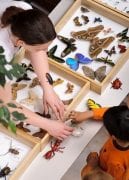 Discovery Outreach conducts its first year of activities in the Discovery building, with science programming that attracts more than 20,000 K12 students from Wisconsin and the nation.
2010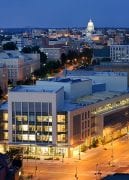 The building opens in December 2010, and Morgridge debuts its core research areas: Regenerative biology, medical devices, virology and core computational technology.
2008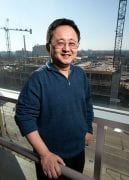 Purdue University engineer Sangtae (Sang) Kim joins Morgridge as its first chief executive officer, serving through 2012.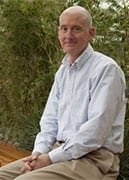 Stem cell pioneer James Thomson is named the first member of the Morgridge scientific leadership team, directing the Regenerative Biology Focus Area.
2006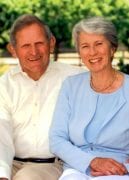 Alumni John and Tashia Morgridge pledge $50 million – at the time, the largest individual gift in campus history – to make the institutes possible.
2005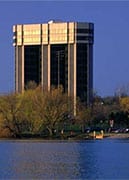 UW leaders and the Wisconsin Alumni Research Foundation commission a team that creates the innovative private research institute model behind Morgridge and the public-private Discovery Building.
2004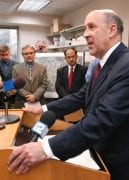 Gov. Jim Doyle pledges support for the formation of the Discovery Building to enhance Wisconsin's position in science and technology. Learn more >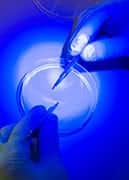 Morgridge expands its scientific leadership team to include Paul Ahlquist (virology), Thomas "Rock" Mackie (medical engineering), Sangtae Kim (pharmaceutical informatics), Susan Millar (education research), Miron Livny (core computation), and Rupa Shevde (outreach).